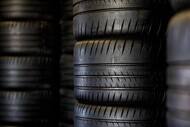 Symptoms: vibration or shimmy
Diagnostic: tires out of balance OR steering & suspension system malfunction
Tires that are out of balance can cause vibrations that lead to premature or uneven tire wear and unnecessary wear and tear on your vehicle's suspension.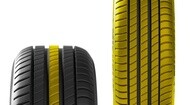 Solution and advice:
The solution could be as simple as rebalancing your tires.
Visit your tire professional at the very first sign of vibration or "shimmy".
If rebalancing doesn't eliminate the vibration, have the alignment and/or suspension system components checked.
Tires should be balanced when they are mounted on wheels for the first time or if they have to be removed and remounted.

Find tire dealers near you in seconds
Search by
Address, City or ZIP code
Top 5 cities in the United States