SAFETY ENABLES A WORLD OF OPPORTUNITY

Safety is what we strive for. Because we believe that when we're safe, a world of possibilities opens up to us.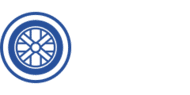 Unrelenting development of safe and high-performing tires, for longer distances.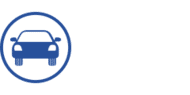 Unique collaborations with OE partners to promote whole vehicle safety, from bottom to top.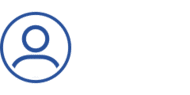 Innovative initiatives that educate and incentivize, to cultivate safer drivers behind the wheel and on the road.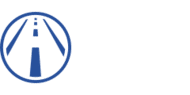 Partnerships with corporate and civil organizations to make safer roads for all cars and drivers.



MICHELIN: A 133-YEAR LEGACY
OF SAFETY IN INNOVATION

Michelin's 133-year legacy of innovation not only creates a better way forward, but also a safer way forward. And that goes beyond how we design our tires.
We seek to provide the safest possible equipment while also encouraging a conscientious mindset on the road.
Safety has always been inherent in what we do. Tires are just the start.

Safety is a cornerstone of everything we do. These are just
a few of the programs we support in our drive to create
safer tires, safer cars, safer drivers, and safer roads.
Michelin + EssilorLuxottica
To enhance overall road safety, Michelin partnered with EssilorLuxottica, the world's leading eye-care company, to drive awareness around the importance of proper care for tires and eyes. Check out our new projects with EssilorLuxottica here.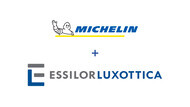 We regularly update and maintain an encyclopedia of knowledge and practices that ensure safer tires, cars, drivers, and roads.


During Teen Driver Safety Week, we partner with TireRack to equip young drivers with safe driving techniques for unpredictable situations.


We've developed an engaging driver safety program in partnership with The Sims video game as a part of an effort to train new drivers across all 50 states.


LEVERAGING DATA for safer mobility
As the number of accidents remains too high, we believe, more than ever, that it is time for technology and data to serve drivers and improve their safety.

At MICHELIN DDi, we combine our expertise in data analysis and driving behavior to create solutions that contribute to safer mobility.

We help road managers and road authorities to implement preventive road safety plans in the US so that tomorrow, lives are no longer lost to road accidents.

MICHELIN DDI, leveraging data for safer mobility

Established out of a common vision for a safer, more sustainable future, this annual event works on concrete solutions to improve society and act for the planet.
Innovation, sustainability, global impact

Stay tuned as we continue our commitment, expand our partner activations and bring further awareness to why the world needs to Celebrate Safety.