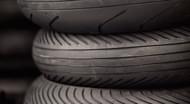 Why are motorcycle tires important? 
Tires are an important part of what defines the shape and balance of a motorcycle or scooter.
Did you know?
Tires play an essential role because they are the only link between the vehicle and the road.
Your tire contact patch is not much bigger than a credit card.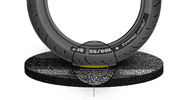 And they have a big job to do!
Transferring the power of the engine to the road
Absorbing the impact of irregular road surfaces
Carrying the load of the whole vehicle
Providing excellent grip on dry and wet surfaces
Meeting the demands of braking and acceleration
Steering by responding to the movements of the steering system
Lasting and ensuring good mileage
Your safety relies on more than just your vehicle
and the drivers around you.
It also relies on your choice of tires. For your peace of mind and that of your loved ones, take the time to choose quality tires.
Taking the time to choose the right tires is just as important as choosing your motorcycle or scooter.
How to choose?
It is important to know what you will be using your tires for: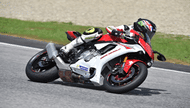 The adrenaline rush of the race, powerful bikes and precision lines are at the heart of motorcycle racing.
Our track tire ranges allow you to choose the ideal tire to set your lap times tumbling.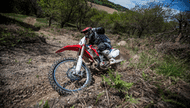 Getting back to nature and being constantly on your toes: Off-road riding is one of the most demanding ways to ride. Our complete range of Motocross, Enduro, Trial and Rally tires was designed by riders. We have the right tires for you, no matter what conditions or terrain you prefer.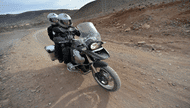 Road trips are amazing, with long straight lines slicing through the landscape as far as the eye can see, feeding your imagination. For your comfort and safety, our tires incorporate a range of technologies for optimum handling, grip, longevity and enjoyment.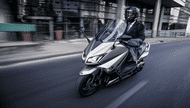 Every day, your motorcycle or scooter carries you across the city. Our tires are crafted to suit demanding, responsive riding.
Our proven technologies guarantee the best long-lasting grip and handling.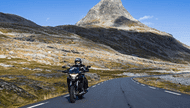 There's nothing like the joy of a day out with friends, sharing unique experiences. Discover our wide range of tires, proven to deliver ever increasing performances. We'll exceed your expectations on performance and comfort by teaming our technologies with your most challenging routes.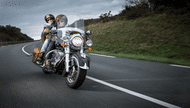 Whether it's legendary bikes or vintage-inspired models, retro is on the rise. When it comes to style, the rules no longer matter and it's the most beautiful bikes that reign supreme. Our exclusive range of tires adds a finishing touch to your motorcycle's design and provides unparalleled riding comfort.