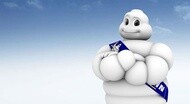 Why buy MICHELIN tires for your motorcycle?
Why choose us? Because you get everything you need, in every tire.
Michelin's history
The imagination and intuition of dedicated researchers prompted Michelin to invent innovative solutions and motorcycle tires that were increasingly stronger and more efficient.
Yesterday's daring technology and strokes of genius gave way to the most advanced technologies in research and development.
Connecting with technology
Unique knowledge creates the perfect tire:
ultra-performance compounds, peak performance tread designs and patented casings constructions. In search of excellence, our engineers and test riders work together, striving for performance and safety.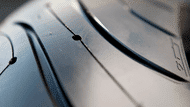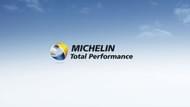 MICHELIN® Total Performance™
Riding a motorcycle or a scooter is a question of trust. Your tires are the only point of contact between your bike and the road. That's why we're constantly striving to improve the performance of our tires.
Our commitment in competition
Races provide the perfect laboratory for bringing new technologies to market. They enable us to test, innovate and develop new tire solutions in extreme conditions.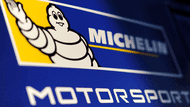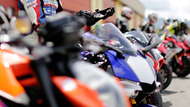 Michelin's partners
We're proud to partner with the biggest motorcycle and scooter brands on the market. Together, we work to the same strict standards to deliver the ultimate performance.