Michelin® Selfseal® Technology
MICHELIN® Selfseal® technology helps drivers avoid delays by sealing 90% of summit tread
punctures from nails and screws.*
MICHELIN® Primacy™ A/S tires with Selfseal® keep road trips rolling in the all-new 2020 Ford Explorer.
The All-New Ford Explorer with Michelin Selfseal Tires Takes to the Road
*Up to ¼" diameter with a loss of less than 15 PSI per week.
Michelin® Selfseal® Technology fixes flats before they happen
MICHELIN® Selfseal Technology is optimized for the objects most likely to leave you stranded roadside (like nails and screws) by sealing most punctures up to ¼" (6mm). It remains an environmentally friendly option by utilizing a natural rubber sealant material that has no impact on rolling resistance and maintains all other tire performances.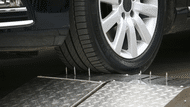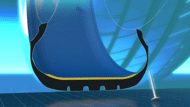 MICHELIN® Selfseal® technology is designed to help reduce the hassle of flats and keep drivers on the road until the tire can be safely inspected.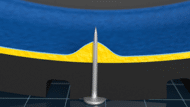 MICHELIN® Selfseal® technology uses sealant permanently installed inside the tire to surround the object and fill the hole, preventing air leakage and maintaining pressure.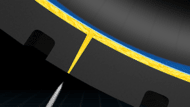 Feel unstoppable in vehicles outfitted with MICHELIN® Selfseal® technology that keeps road trips rolling.